Lakeside Storage Blog
Stay up to date with our most recent news, tips, and promotions.
Lakeside Storage is here to help you RECLAIM your space by offering storage at the best price in Utah Valley!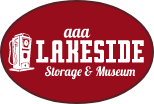 We're one week into the COVID-19 quarantine and if you're like us, you're looking for something to...
read more