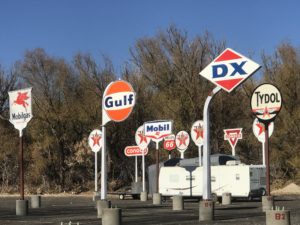 How To Store Your RV Outdoor In Winter Months
Winters are just knocking at the door. As the fall season is about to begin, this is an indication that it is time to put away your recreational vehicles like an RV until the next warm season or spring. It is very important to spend some time preparing your RV before you store it for winter.  It will help you increase your RV's life because in winters, the temperature may go below the freezing point, and there is a chance that the parts of your vehicle may get frozen, and you may need to replace them the next season.
The following are some tips that you can follow to prepare your RV for winter storage. By following these tips, you can ensure that your RV is road-ready when the next spring arrives.
1. Drain The Water Tanks
It is one of the most important steps to prepare your RV for winters. If there is any water left in the plumbing pipes, it may get freeze and can damage your plumbing system, which will be very costly to repair later. So before leaving your RV outdoors in winter, make sure that all the water from tanks is drained out, and there is no water left inside the tanks of your RV. You can also pump non-toxic antifreeze chemicals from the plumbing system of your RV. It will make sure that there isn't any kind of freezing in your pipes during the winter. If you don't feel qualified to do the job properly, then you can get help from a professional.
2. Choose A Safe Location
It is very important to choose a safe location to store your RV during winters. Most people will like to store their RVs in a garage or under a roof, but it is not possible for all RV owners. So they can choose a storage facility or storage parks like AAA Lakeside Storage to get a safe storage space for their RVs. Also, make sure that if you are parking your RV outside, then it is out of the way of trees that may come down on your RV during the winter and damage its body.
If you are parking your RV in the street, then make sure to check your area code because the parking rules and regulations of motorhomes vary from area to area.
3. Save Your Batteries
Make sure to disconnect the batteries from your motorhome and store then in a dry place. If you choose a storage facility like AAA Lakeside Park, they will make sure to keep your batteries in a cool and dry place. Your batteries may drain during the storage, so make sure to check their voltages after every few weeks and keep them fully charged for elongating their lives.
4. Make It Critter-Resistant
Mice, squirrels, and cockroaches enjoy making their winter home in an RV. They may chew your wiring and other stuff inside your RV. Make sure to take the necessary measures to keep them away from your motorhome. You can set mice and squirrels traps near your RV to keep them away from your motorhome. If you are parking your RV in a storage park-like AAA Lakeside Park then you don't have to worry as they will take the necessary measures to protect your RV. You can also place anti-insect medicines inside your RV to keep all kinds of bugs and insects away from your RV during winters.
5. Keep Checking On Your RV
Although there is no need to get inside your RV during winters it is always recommended to keep checking on your RV from time to time during the winter season, it will help you to identify if there is any problem with your RV from inside of if there are any mice or squirrels inside your RV. So you would be able to get rid of them timely.
Also, make sure to add a fuel stabilizer in your fuel tank. It is because if left for too long, the fuel may go bad, and clots may form inside your fuel tank. The fuel stabilizer will prevent the fuel from forming clots and will keep it good throughout the season.
These are some useful tips that you can follow for storing your RV in winters. If you are looking for a storage facility for your motorhomes during the winter season, then you can always contact AAA Lakeside Park. We will provide you storage for your RV at the most affordable rates and will take the necessary measures to keep it safe during winters.